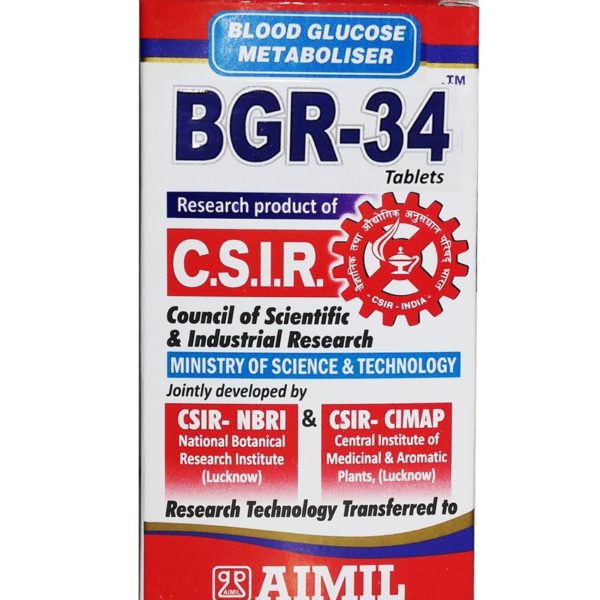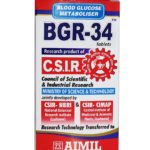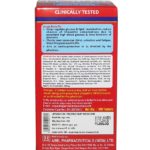 Aimil BGR-34 Tablets
---
₹ 505.00
Product Description
Aimil BGR-34 Tablets
Pack Size:- 100 Tablets
BGR-34, is a polyherbal Ayurvedic Blood Glucose Regulator(Control diabetes by regulating blood sugar level), prepared from six medicinal plants viz. Daruharidra (Berberis aristata), Giloy (Tinospora cordifolia), Vijaysar (Pterocarpus marsupium), Gudmar (Gymnema sylvestre), Manjeestha (Rubia cordifoila) and Methi (Trigonella foenum-graecum). The intake of this medicine collectively releases 34 active phytoconstituents in the recipient body.
It is developed by Council of Scientific and Industrial Research (Ministry of Science and Technology). CSIR has developed this product for controlling elevated blood sugar level in diabetes.BGR 34 has antioxidant, antidiabetic, antihyperglycemic, cardio protective, and adaptogenic properties.
Usese:-
It is a blood glucose regulator.
It regulates glucose and lipid metabolism.
It converts proinsulin to insulin.
It provides improves glucose tolerance.
It repairs and revives the beta cells of pancreas.
It reduces health complication due to diabetes.
It controls excessive thirst and urination.
It protects heart and tones functions of pancreas.
It has significant antioxidant effect.
It is herbal medicine based on Ayurvedic principles.
It is scientifically proven.
It is tested for toxic effects.