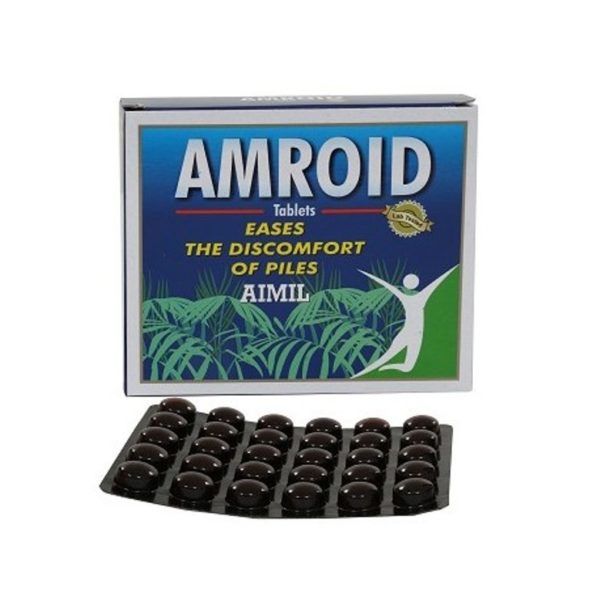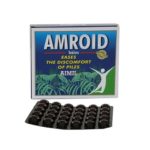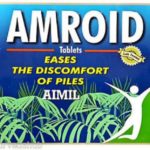 Aimil Amroid Tablets
---
₹ 495.00
Product Description
Aimil Amroid Tablets
Pack Size : 3X30 Tablets
Amroid is a polyherbomineral formulation of rare selected herbs to ease the discomfort of Haemorrhoids (Piles).
Benefits of Amroid like anti-oxidant, anti stress, immunomodulatory and liver activation, improve the health status and impart a feeling of wellbeing. Contents of Amroid are in optimal concentration for optimum efficacy and synergism.Hence Amroid is a consistent, safe and effective approach in the management of Haemorrhoids.
SALIENT FEATURES:
Stops Bleeding : Phool Priyangu, Nagkesar, Lodhra, strengthens the blood capillaries; checks blood loss and thus stop bleeding.
Reduces Pain : Karanj, Haridra, Mahaneem, inhibits inflammation, hence provide relief in pain, itching and burning sensation.
Kills Micro-orgasnisms : Neem, Rasaunt, act against a wide range of micro-organism like bacteria, fungi protozoa etc. Hence checks on infections.
Heals wound : Durva, Haritaki, accelerates wound healing therefore checks complications to develop.
Regularizes bowel movement : Laxatives, Stool Softners, Amaltas, Bahera, Nishoth, help impart, bowel movement to give complete comfort by smooth evacuation of stool.
Mitigates Stress : Ashwagandha, Amla, shilajeet, reduces stress associated with Haemorrhoids, thus prevents stress induced damage in the gut (digestive tract).