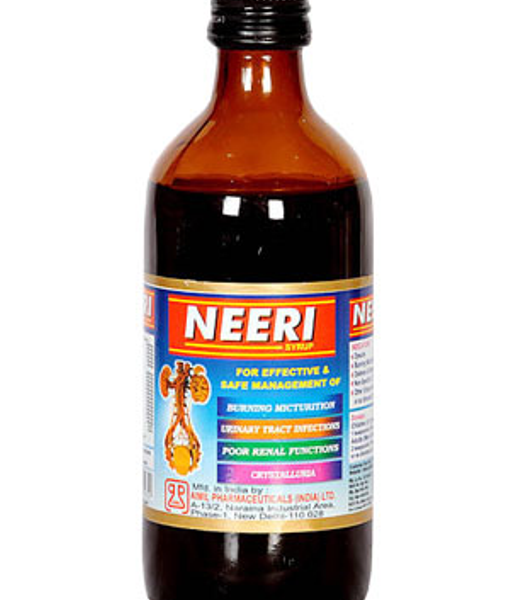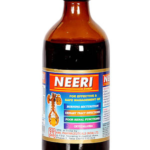 Aimil Neeri Syrup
---
₹ 114.00
Product Description
Aimil Neeri Syrup
Pack Size: 100ml
Description
Neeri is polyherbal Ayuvedic medicine from Aimil Pharmaceuticals (India) Ltd. It is available in tablet and syrup form. Neeri is prepared from natural ingredients and used to treat various types of urinary disorders like urinary calculi (kidney stone), urinary tract infections and prostate associated disorders. The medicine contains herbal extracts that have been scientifically validated for their safety and effectiveness. The herbal extracts are sources of several phyto-constituents like arbutin, quinolone derivatives, bioflavonoids, glucosides, tannins and several micronutrients that help tone the functioning of kidneys, ureters, urinary bladder and prostate gland.
Uses of Aimil Neeri
1.Dysuria, burning micturition, non-specific urinary tract infections
2.Oedema & generalised anasarca
3.Poor renal functions
4.Crystalluria and other urinary disorders
5.Helps provide relief in symptoms of prostate enlargement like dribbling urination, interrupted stream of urine.