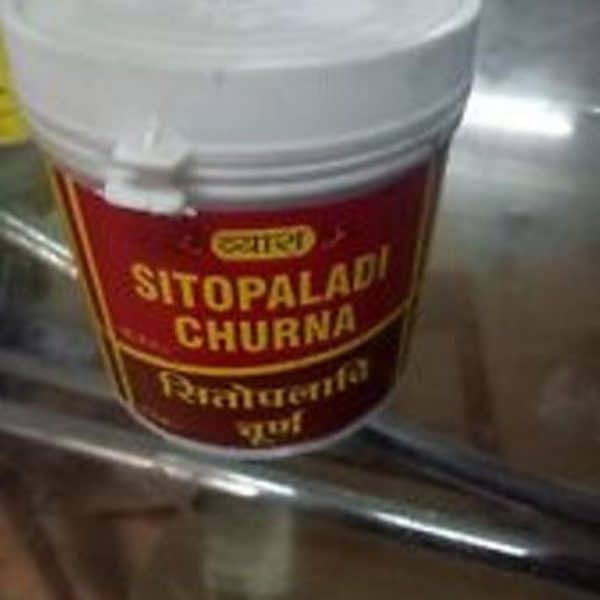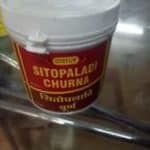 Vyas Sitopaladi Churna/Powder
---
₹ 150.00
Product Description
Vyas Sitopaladi Churna/Powder
Pack size; 100g
It is a safe-herbal Ayurvedic medicine to treat common cold, cough, catarrh, phthisis with pain in the sides, loss of appetite, fever, debility, burning sensation in extremities, sore throat, sinus congestion etc. It is especially used in fever associated with yellow or green mucus, sore throat, and cough.
Traditionally, Sitopaladi Churna, was used for tuberculosis and other wasting diseases. Here is given more about this medicine, such as benefits, indication/therapeutic uses, composition and dosage.
Indications: Respiratory and digestive disorders, Flu fever
Ingredients of Sitopaladi Churna
Sitopaladi Churna, is prepared by combining fine powder of following ingredients.
Sitotpala (Sita) Rock candy Saccharum officinalis 192 g
Vamsha Lochana (Vamsha) Bambusa arundinacea (Silicacious Concretion) 96 g
Pippali Piper longum (Fr.) 48 g
Ela (Sukshmaila) Elettaria cardamomum (Sd.) 24 g
Tvak Cinnamomum zeylanicum (St. Bk.) 12 g