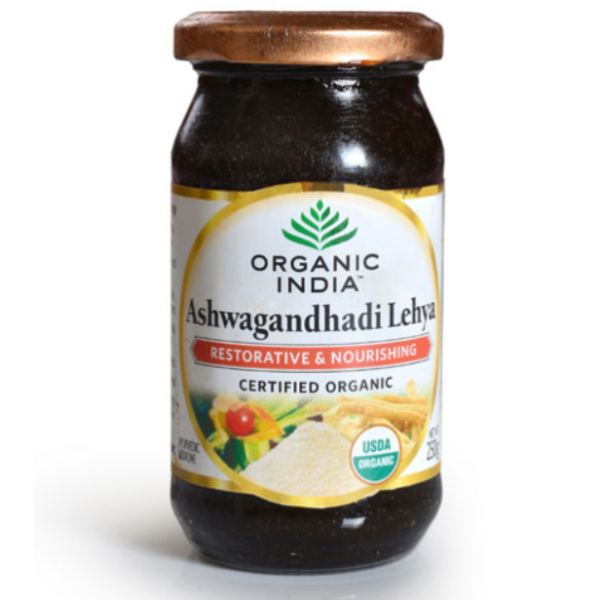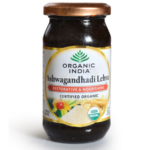 Organic India Ashwagandhadi Lehya 250 gms
---
₹ 285.00
Product Description
ORGANIC INDIA Ashwagandhadi Lehya Restorative & Nourishing Organic Ashwagandhadi Lehya is made with 100 % Organic certified Hearbs. It helps to Improves cognition, muscle strength,maintain immunity, low energy levels, excess inflammation, poor sleep and mood swings. 
Delicious, nourishing, sweet  healthy and restorative.
• Helps lessen fatigue.
• Improves muscle tone & strength.
• Excellent as an Ayurvedic body building supplement.
• Useful to relieve tiredness.
• Supports a positive mood.
• Replenishing before and after gym/exercise.
• Restores and maintains optimum energy levels throughout the day.
All Ingredients are 100% CERTIFIED ORGANIC