Sale!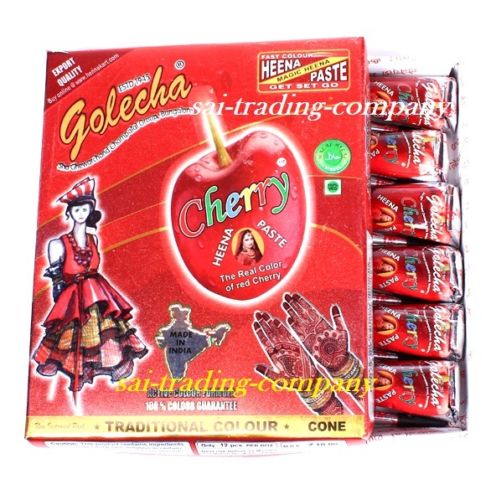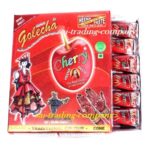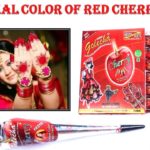 Golecha Cherry Henna Cone
---
₹ 180.00 – ₹ 342.00
Product Description
Pack Size : 12 Cones 25 gm of each
Product Description
Golecha henna is available in the form of CONES. These henna are clinically tested and have the test report printed on top of the Tube. According to the Clinical Test Report The Sample did not show any Dryness Wrinkles and No signs of edema formation was Observed after 48 hrs. Hence the sample passes the test. Which means it doesn't contain any harmful chemicals such as PPD. I'm using these henna cones and tubes once in a week on my own hand and everyday on my customers' hands . I haven't faced any skin problem. However some people may have sensitive skin so we always recommend our customers to perform a skin hyper sensitivity test before using this henna. Which means you apply the henna on your hand in a small quantity , after it dried wait for 24 hours in order to make sure that it works for your skin. It is 100 % Ayurvedic product.
Weight:25gms approx
Made in India
Halal Certified
100% Veg
Traditional Color
Clinically Tested
How to use : Apply on Hands , Nails , Body, Feet etc. Wait until it dry , peel off when dried and wash gently with water only. It will last for almost 2 weeks if you don't rub it or use too much water on the decorated part.
Additional Information
| | |
| --- | --- |
| Quantity | 1Box*12cone, 2Box*12cone |