Sale!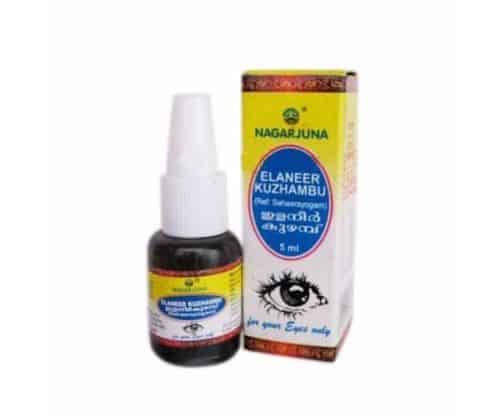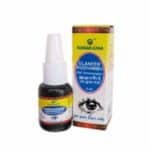 Nagarjuna Elaneer Kuzhambu Eye Drop 5ml
---
₹ 30.00
Product Description
Nagarjuna Elaneer Kuzhambu Eye Drop
Pack Size: 5ml
Discription
Elanir kuzambu (Narikelanjana) is used as eye drops.
Indication
Elanir kuzambu (narikelanjana) is useful when the following symptoms are displayed:
Netra vrana (Eye ulcer)
Arma (Pterygium)
Timira (Cataract)
Pittaja netra roga (Congestive glaucoma).
Ingredients
Darvi
Haritaki (Terminalia chebula)
Bibhitaka (Terminalia belerica)
Amalaki (Emblica officinalis)
Madhuka (Honey)
Narikela jala (Cocos nucifera water)
Sasi
Pitaka rohini
Saindhava (Mineral Salt)
Maksika (Erigeron Canadensis).
Dosage
Apply to the internal eye lids.