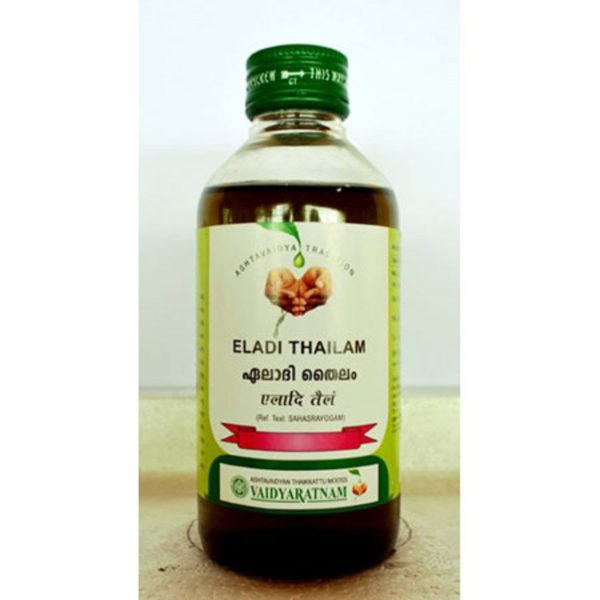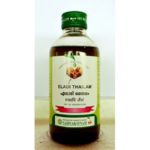 Vaidyaratnam Eladi Thailam
---
₹ 175.00
Product Description
Eladi Thailam 200ml By Vaidyaratnam Oushadhasala
Packe Size: 200 ml
Eladi Thailam is an Ayurvedic hair oil used for skin conditions. This oil is formulated based on the Kerala Ayurveda principles. This oil is prepared with sesame oil base. But some companies do manufacture this in coconut oil base. Called as Eladi Keratailam, Eladi keram or Eladi coconut oil.
Eladi Thailam Uses:
It is used in hair treatment for skin diseases like allergic dermatitis, ring worm infection, urticaria.
It is useful in scabies, erysipelas and cattarh.
It is also used to improve skin complexion and texture.
It is used for external application for skin detox treatment.
It is used in defective teeth, diseases of gums and mouth, ear ache and boils.