Sale!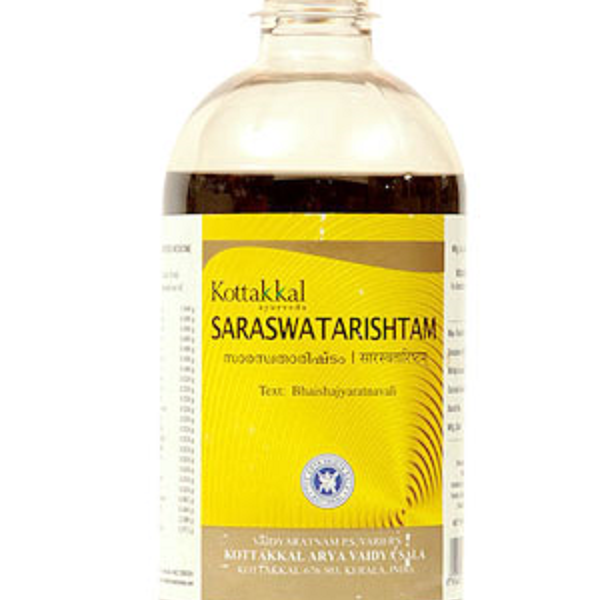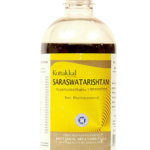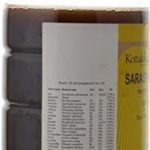 Arya Vaidya Sala Saraswatarishtam Syrup 450ml
---
₹ 692.00
Product Description
Arya Vaidya Sala Saraswatarishtam Syrup
Pack size: 450ml
Saraswatarishta is an Ayurvedic product used in many health conditions. It is a liquid Ayurvedic medicine. Saraswatarishta contains 5 – 10 % of self generated alcohol in it. This self generated alcohol and the water present in the product acts as a media to deliver water and alcohol soluble active herbal components to the body. It is also called Sarasvatarishtam.
Saraswatarishtam benefits – 
Saraswatarishta is a anti aging herbs tonic.
It is a good memory tonic. It is good for people of all ages, improves immunity, voice tone and strength.
It is also used in mental conditions, epilepsy, insanity and to improve quality of semen and sperms.
Saraswatarishtam ingredients: 
Brahmi (Bacopa monnieri) – whole plant – 960 g
Shatavari – Asparagus racemosus – Root – 240 g
Vidari (Pueraria tuberosa) – Tuber – 240 g
Abhaya – Haritaki (Terminalia chebula) – Fruit rind – 240 g
Usheera (Vetiveria zizanioides) -Root – 240 g
Shunti – Ginger – Zingiber officinalis – Rhizome – 240 g
Mishi – foeniculum vulgare – Fruit – 240 g
Water for Kashaya – 12.288 liters,
Boiled and reduced to – 3.072 liters
Makshika – Honey  – 480 g
Sita – sugar candy – 1.2 kg
Saraswatarishtam dosage: 12 – 24 ml. one or two times a day, usually advised after food. If needed, it can be mixed with equal quantity of water. It is advised to drink a cup of milk after taking this medicine.
Traditionally it is administered for one month time period.