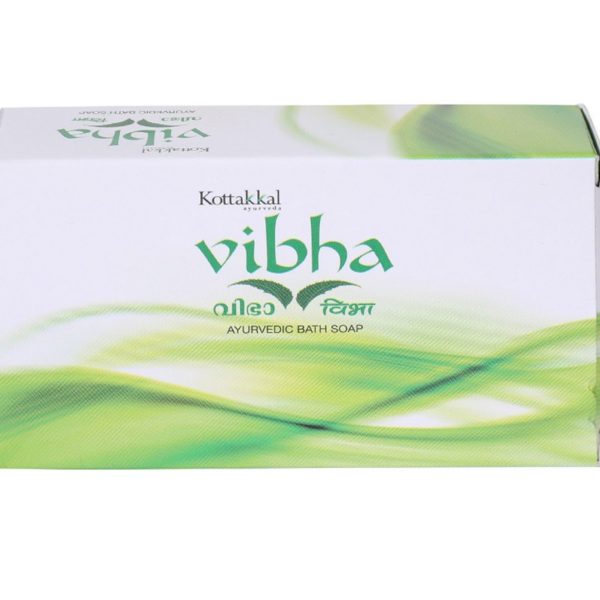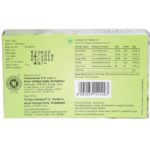 Arya Vaidya Sala Kottakkal Vibha Ayurvedic Bath Soap
---
₹ 40.00
Product Description
Arya Vaidya Sala Kottakkal Vibha Ayurvedic Bath Soap
Pack size: 75gm
Description:
The blending of Nalpamaram, Neem, Ramacham for freshness of body. Made from vegitable orgin.
Ingredients:
Official name    Botanical name        Qty
Udumbara           Ficus racemosa        6.000g
Aswatha              Ficus religiosa          6.000g
Nyagrodha       Ficus benghalensis     6.000g
Nimba             Azadirachta indica        18.00g
Usira Taila       Vetiveria zizanoides     0.375g
Perfume                     –    –    –               q.s
Dosage: Use regularly for better result. Required quantity to be applied over body and if required use mesh sponge to work soap into full lather. The longer our soap is in contact with your skin the more effective it is.
INDICATIONS: Twak prasadanam. Indicated in all dermatological conditions. Grade I toilet soap. TFM: 78 %, Contains no animal fat. Soap base made from vegetable origin.