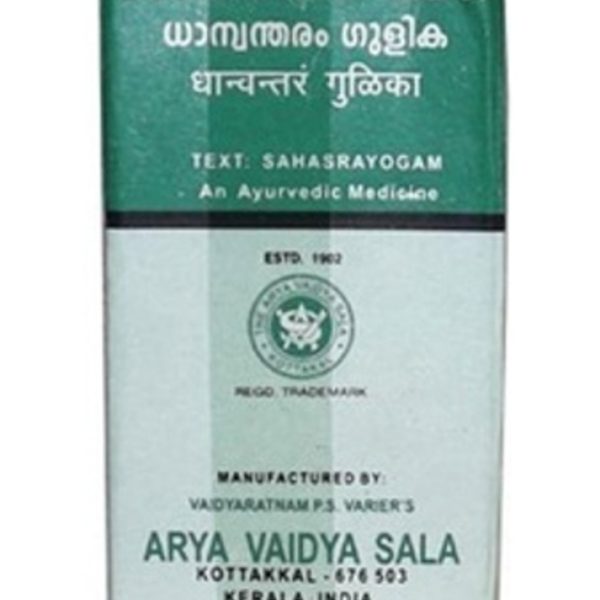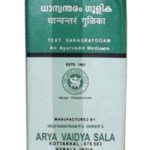 Arya Vaidya sala Dhanwantaram Gulika Tablets
---
₹ 145.00
Product Description
Arya Vaidya sala Dhanwantharam Gulika
Pack Size: 10×10 Tablets
Description
DHANVANTARAM GULIKA
Expectant mothers should take it daily.
This product is excellent to avoid any VATA (VAYU) disorders.
Excellent for all nerve disorders.
Very useful in Asthma, Dyspnoea, Hiccup, Cough, etc.
Dosage :
1 tablet early morning at 06H00 and 1 tablet evening at 18H00 empty stomach with warm water.
Compoition :
» Ela 0.002g
» Visva 0.002g
» Abhaya 0.002g
» Ajaji 0.002g
» Brihati 0.002g
» Arya 0.002g
» Jirakam 0.002g
» Jinoshanam 0.002g
» Bhunimba 0.002g
» Rudraksham 0.002g
» Suradaru 0.002g
» Karpura 0.002g
» Karigudha 0.002g
» Jirakakvatham Q.S
» Himambu Q.S