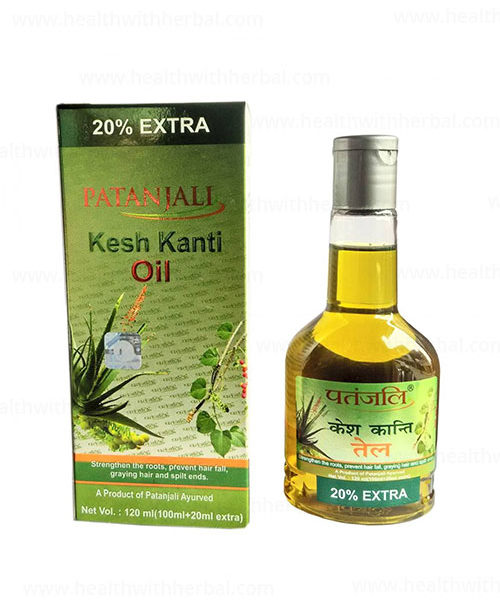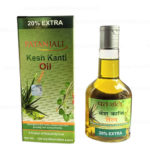 Patanjali Kesh Kanti Oil
---
₹ 101.00
Out of stock
Product Description
Pack Size: 120ml
Patanjali Kesh Kanti Oil For strengthen the roots, prevent hair fall, graying hair and split ends.
Indication:
Provide deep nourishment and strengthen the hair roots, prevent hair fall and dandruff, prevent graying hair and split ends. Useful in sleeplessness and head ache
Compositions:
Brahmi (Baccopa monnieri) 2.0mg
Amla (Emblica officinalis) 1.0mg
Bhiringraj (Eclipta Alba) 2.0mg
Mehandi (Lawsonia inemis) 2.0mg
Neem leaf (Azadirachta indica) 1.0mg
Behada (Terminalia belerica) 1.0mg
Harara (Big) (Terminalia Beleria), 1.0mg
Gliyo (Tinospora cordifolia) 1.0mg
Ghrit Kumari (Aloe Vera) 1.0mg
Jatamansi (Nardostachys jatamani) 0.5mg
Haldi (Curcuma longa) 1.0mg
Nagkesar (Mesua ferrea) 0.5mg
Bakuchi (Psoralia coryfolia) 1.0mg
Gurhal pusp (Hibisus rosa-sinensis) 1.0mg
Charela (Parmelia periata) 1.0mg
Yashti madhu (Glycyrhiza glabra) 0.5mg
Antamool (Hemidesmus indicus) 0.5mg
Rasuat (Berberis arisata) 0.5mg
Vacha (Acorus calamus) 0.5mg
Coconut oil (Cocous nucifera) 20mg
Til oil (Sesamum indicum ) q.s to 100ml
Base material: BHT, Sugandhit Dravya,q.s
Method of applications:
Before going to bed at night take required quantity of oil and massage gentle over hair and scalp, leave for overnight may wash in the morning.