Sale!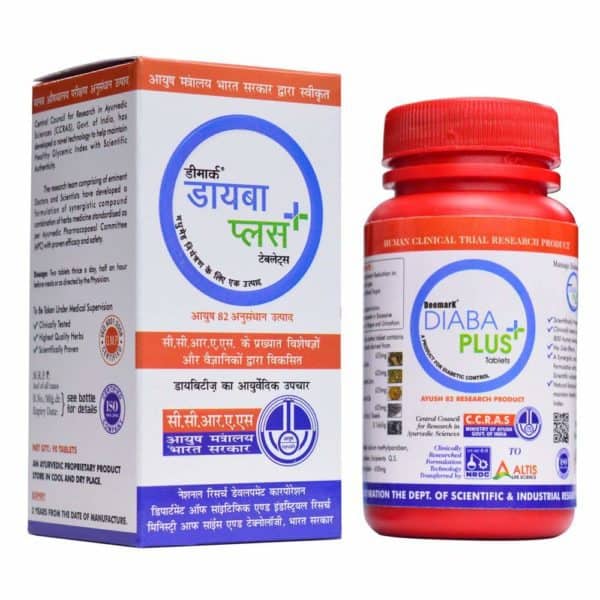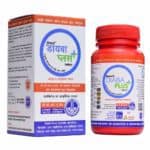 Deemark Diaba Plus
---
₹ 450.00
Product Description
Deemark Diaba Plus
Pack size: 90 tablets
Product description
Each 650 mg tablet contains dried aqueous extract derived from -jamuna seed- 625 mg, gudmaar leaf- 625 mg, karela seed- 625 mg amra seed-625 mg, sudh shilajeet niryas 0. 1665g.
1-Manufactured by ALTIS .
2-Indications useful in madhumeh
3-Two tablet thrice a day, half an hour before meals or as directed by the physician. A comprehensive formula enriched with sclentiflcallv validated
4-Store in a cool, dark and dry place
5-Usage benefits statistical significant reduction in fasting blood sugar, post prandial blood sugar
6- Exerts anti-oxidant action
7-Clinical improvement in excessive thirst, hunger, fatigue and urination
Dosage: 2 tablets thrice a day, half an hour before meals.